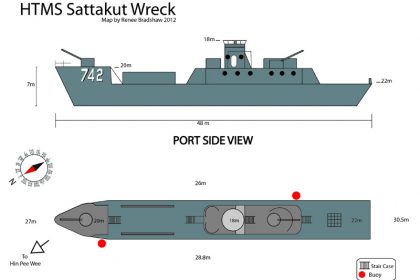 The lure to go deeper and explore new places begins is something that almost no newly experienced, or even very experienced diver can deny.  Whether its visiting a wreck, doing the 40m deep specialty, going cave diving or even entering the world of technical diving, the lure to see something that affects nearly all experienced divers.
Koh Tao happens to be able offer the chance to dive a Shipwreck, although not for open water divers, this dive site, due its depth and also often limited visibility is a site for Advanced Open Water divers or above.  However, if you were to consider partaking in the Advanced Open Water Diver course on Koh Tao, you will find that one of the five adventure dives offered is often the "Wreck Dive".   With the very top being at 18m and the deepest point at about 31m – HTMS Sattukut is one of the most suitable wreck dives for those who have already completed the 'Deep Dive' from the Advanced Open Water course.
Two anti-aircraft guns can be found on the wreck, one on the bow and one on the stern, both equally impressive but with the bow weapon being larger than the other.  Schools of large snapper also lurk around the wreck, making it interesting for fish lovers too – as well as that there is a resident Jenkins Ray that is often found hiding under the wreck at around 30m! This is the largest species of sting-ray found in the Gulf of Thailand!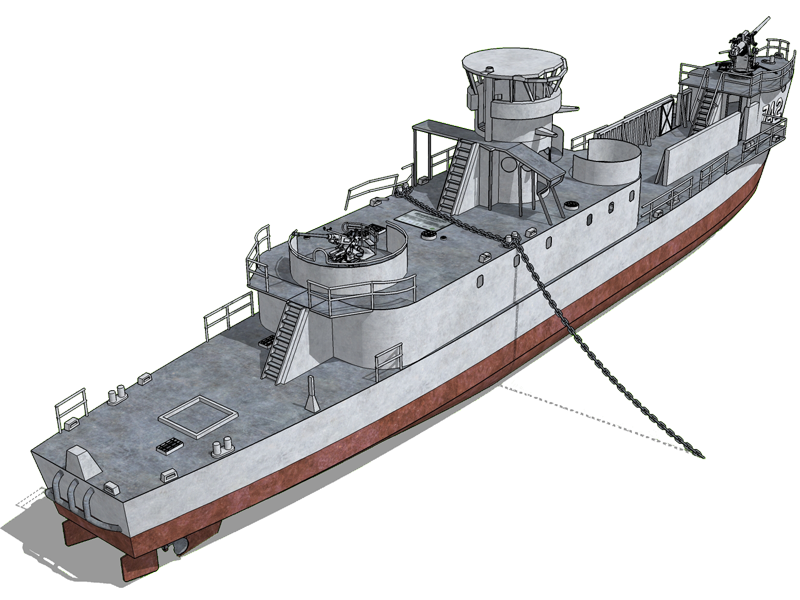 If you already have your advanced and want to see even more of the wreck, PADI's "Wreck Specialty" allow you not only to see the wreck from the outside, but to navigate your way through the inside of the wreck! Not for the claustrophobic, this is one of the most exciting dive courses available for many experienced divers!