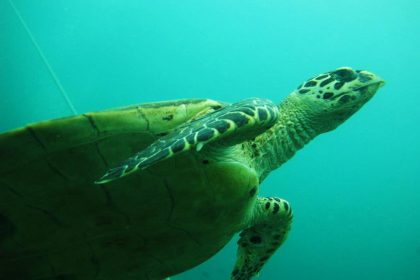 To some, scuba diving may seem like a pipe dream adventure, but there's no reason why it can't be a reality. Here are reasons why you should jump into the deep sea and act on your drive to dive.
Easy to Start
Scuba diving is the best way for aquatic amateurs to experience life under the sea. Minimal experience is needed to master it—you just need to know how to breathe and to swim (check and check).
Zero Gravity
Because of neutral buoyancy, scuba diving makes you feel like you are soaring in the deep sea. It's the closest you'll come to that floating sensation of being in outer space on earth.
Oceanic Appreciation
You will not believe your eyes as you observe and marvel over the biodiversity of the underwater universe. Through first-hand discovery, divers become more sensitive to the protection of ocean life.
Encounter Sea Creatures and Treasures
Get up close and personal with an array of marine lifeforms, from mammals like dolphins to plantations l ike the coral reefs, as you explore their natural habitats.
Swim with the Fishes
A diver's aquatic adventure is not complete without a swim with a school of fishes. Enter, roam, and merge into their world and really be one with the ocean blue.
Marine Meditation
Leave your everyday cares and worries behind on the shore as you sink into the solitude of the sea. This world below is open, peaceful, quiet and still. How blissful.
Full-Fledged Freedom
Scuba diving is free from the restrictions of snorkeling. Divers are not required to come back to the surface for breaths, allowing them to immerse in the dive deep experience without limitations.